Our client has approximately 100 staff that required a Terminal Server Farm, providing access to their line of business-critical applications Liveware ERP, which runs on Microsoft Dynamics NAV with an additional 50 staff needing access to emails via Microsoft 365.
Staff productivity and efficiency were of the highest importance. Qbit helps facilitate this in several ways:

Through fast support from our First Responders, Qbit's support line is answered in under 15 seconds, 99% of the time, by a qualified engineer that will fix over 50% of problems fast and efficiently. This, in turn, makes your staff efficient and content;
The design of the infrastructure and making use of a Terminal Server Farm to ensure a highly responsive critical line of business applications;
Use of an RDS Gateway to ensure the environment is secure and only accessible by authorised users; and
Training users in Microsoft 365 applications
Solution Summary
Setup of the complete server environment (as shown below)
Collaborated with 3rd Party vendors such as Liveware, streamlining installation of the line of business applications
Migrate data to Qbit from another MSP
Installation of a 3cx phone system to mitigate issues related to Covid-19 restrictions

3cx Phone conferencing system
3cx Web Meeting System

Thin Client replacement program launched
Regular account management meetings to ensure that ICT is planned and keeps up with the clients' requirements
If you are looking for a Perth-based company to provide you with an in-house server or hosting for Liveware, Qbit is experienced and can provide you with a reference from our client.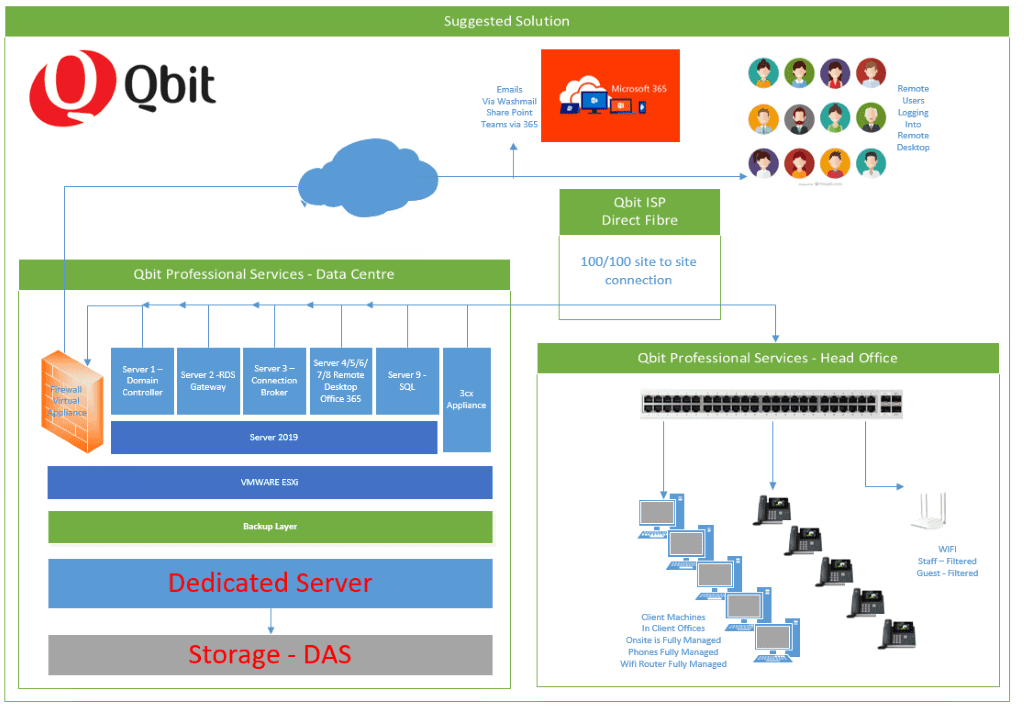 The client's name and a reference can be provided upon request.