IT Solutions
Business Mobile Phone Plans
Qbit Computers is proud to announce we can now provide Telstra mobile phone plans and services to your business. Telstra is the only telco to be with if you travel outside of the metro area. When you couple the great coverage, you get with Telstra with the exceptional service that you get from Qbit, it makes sense to use Qbit as your mobile phone provider.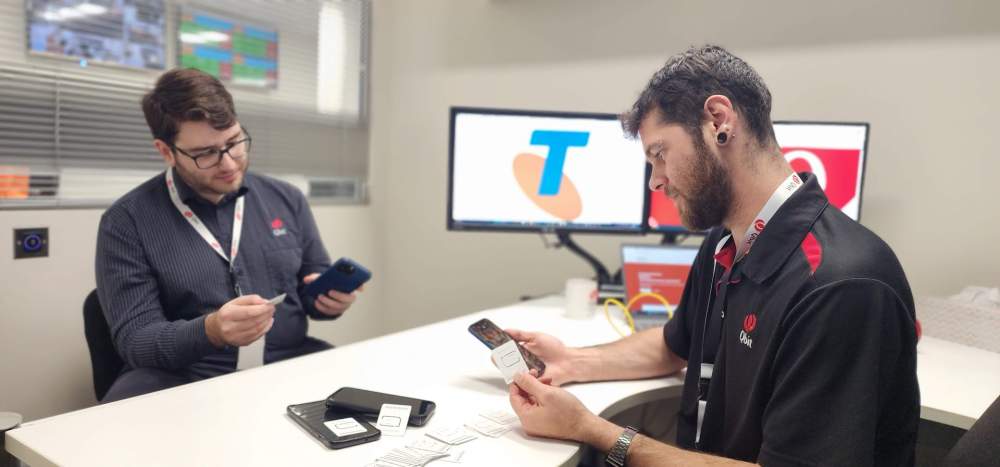 Why use Qbit mobile phone plans?
There are many great benefits to using Qbit as your mobile data plan provider: 
Qbit uses Telstra network

Easy to deploy

 

Reliable well-trained team with minimal waiting time to talk to them

 

ISO9001 certified company

 
Mobile services can be on the same invoice as other services

 

Reducing the number of vendors, reduces costs

 

Purchase Android and iPhones from Qbit either outright or on contract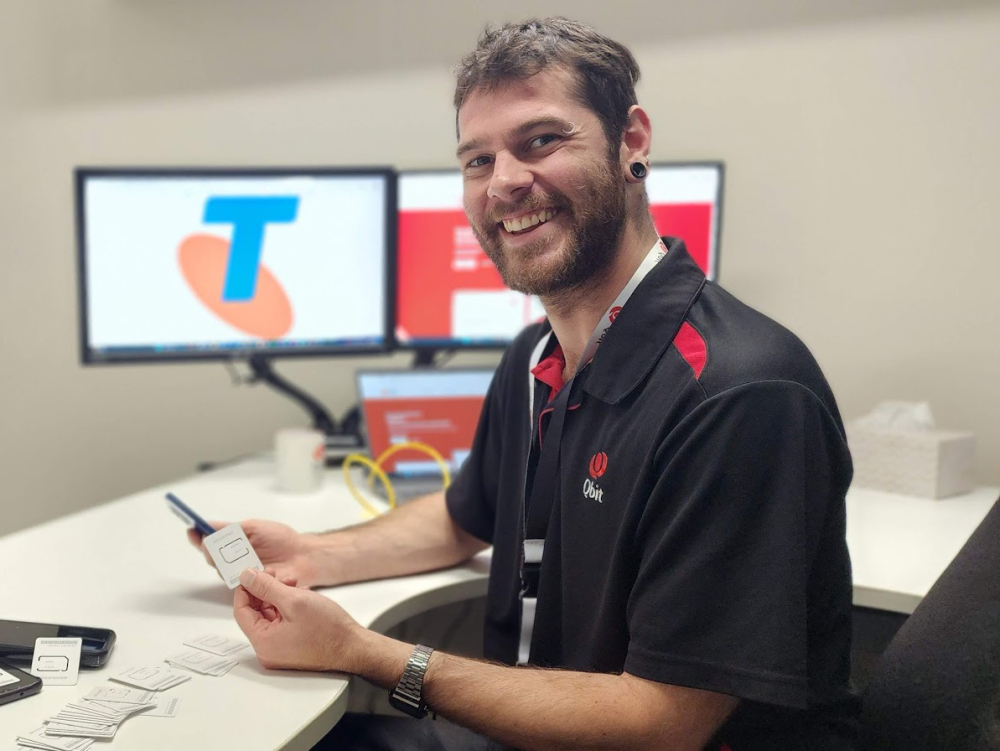 Reducing overall costs
One of the most significant benefits of business mobile phone plans is that they help reduce overall costs for businesses. With the ability to pool data across all devices, businesses can avoid paying for multiple individual data plans, which can be quite expensive. This can result in significant savings for businesses, especially those with a large number of employees who require mobile devices to work effectively.
By pooling data, businesses can ensure that their employees have access to the data they need, when they need it, without incurring additional costs. Additionally, some business mobile phone plans offer features like unlimited calling and texting, which can help businesses save money on their communication costs
Overall, business mobile phone plans are an excellent option for businesses that want to reduce their expenses and keep their employees productive. By choosing a plan that offers data pooling and other cost-saving features, businesses can ensure that they are getting the best value for their money.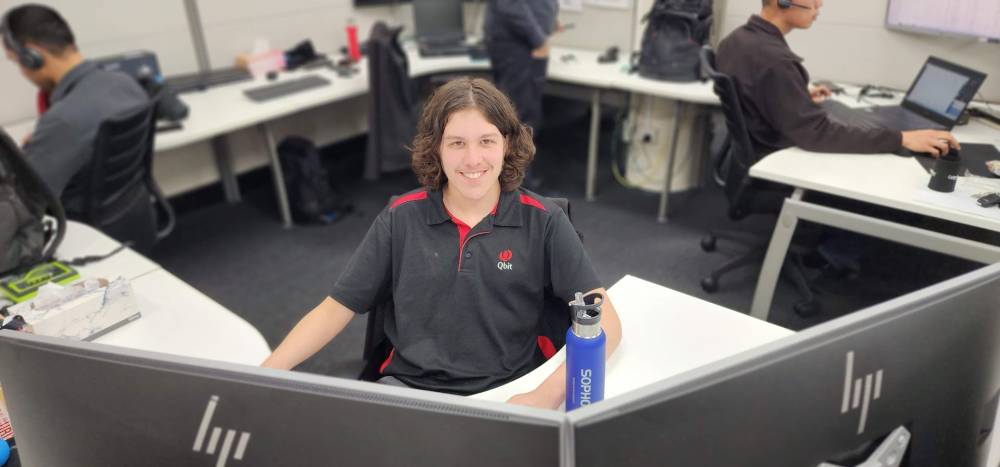 Porting to Qbit
Porting over bulk numbers has never been easier with our business phone plans. Our team of experts will work with you to ensure a seamless transition from your current provider to our service. The process is straightforward and streamlined, and we will handle all the technical details to ensure that your numbers are ported over quickly and with minimal interruptions to your business operations. Whether you're porting over a few numbers or many devices, our team will provide you with the support you need every step of the way. We understand the importance of having reliable and efficient communication for your business, and that's why we make the porting process as simple and stress-free as possible.
Qbit is your business technology partner, we can provide your business with most of the technology that your business needs. Couple this with the exceptional service that we provide and your dedicated Account Manager to ensure that it all runs optimally. It makes sense to use Qbit for all your technology needs. Give Qbit a call today to discuss how we can help your business.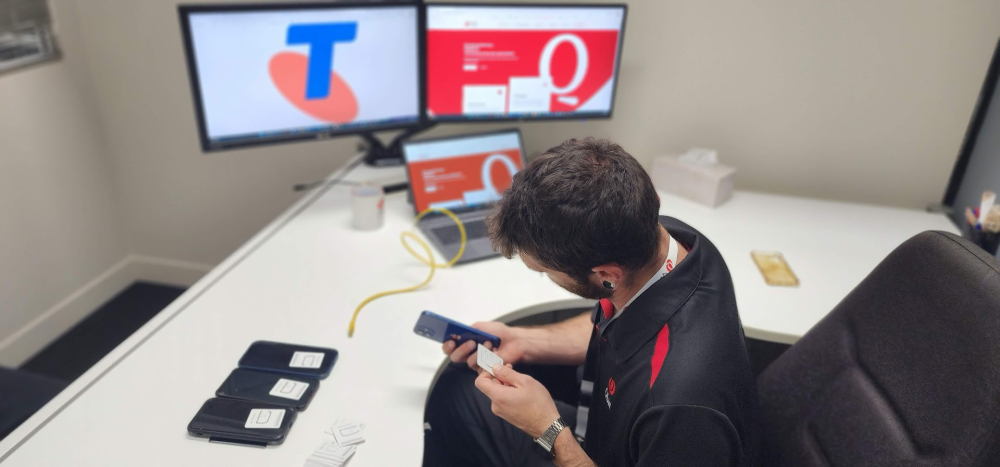 Support
Qbit has a dedicated team to support our business mobile phone plans. This team is available West Australian business hours. After hours technical support is available for emergency situations.
Voice & Data or Data Only?
Not all mobile devices make phone calls. If your mobile SIM is to be used in a tablet or modem, it's worth considering a data-only mobile plan. That way, you don't pay for calls you don't need. If your team need always-on internet access while they're away from the office, you need a robust mobile data plan. Our mobile phone plan packages include your choice of data allowance.
The SIM's will work in all unlocked mobile handsets.
All plans can be used within Australia to access data, make calls and send SMS and MSS
Data banking is available on each service V&D plan, If a service has not consumed all data by the end of the billing cycle (28th day of the month), the unused data will roll over and be available in the next month. This will occur at the conclusion of each billing cycle.
The maximum amount of data that can be banked is 500GB.
Data Pooling – Data pool limit is up to 300GB in one data pool account.
A customer can obtain the balance of their data bank by dialing *159# from their device.
Up to 150 Roaming Packs can be stacked per bill cycle, per service.
The customer is charged for each stacked pack
For SMS Scam Filter – SMS to 0438214682

FILTER ON – Enables Blocking ( Default Setting)
FILTER OFF – Disables Blocking ( all SMS messages will be sent)
FILTER STATUS- An SMS response indicates the current status of the blocking
If a plan is downgraded, then the data bank for the mobile phone plan is forfeited. If a service is suspended, it will retain its data bank, but will not accumulate more data each month that it remains suspended. If a service is disconnected or ported away, any data in the data bank is forfeited.